Library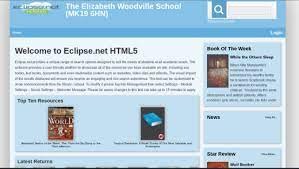 Students can search for books and reserve using the Reading Cloud. All students can login to the Reading cloud using their school emails address as their username and their D.O.B. (ddmmyyyy) as their password. Please note email addresses are case sensitive 
Library News
Great news we have some new books in the mini libraries on North and South. They are on Accelerated reader and we will be adding more new books as we go so make sure to keep an eye out. 
Year 7's have mini libraries in their bubble areas. North LC6N, South in H block where you can come and have a look or read during registration, break and lunchtimes on the days Mrs Helliwell is on site.
Our local county council has an app for borrowing books as part of the local library. The ebooks are free.  All you need is to have either an existing library membership or have a virtual library membership which you can apply for online with your parents/carers permission. 
To do this go to the link below and follow the instructions. 
Competition Winners
 Star Reader - Sophie Davison 7KWN (North) and Ruben Caso 7UHA (South)
'Top' Reader - Queenie Smith 7CWT and Will Ritchie 7KWN (North) and Isabel Jones 7TIY (South)
Form Competition - 7KWN (North) with an amazing 5,520,721 words read this term and 7TIY (South) with a brilliant 3,549,555 words read      this term.
Who will win next terms prize? Watch this space and find out. 
Next Terms Competitions are:
Star Reader
- Students read and quiz their library books and books from home. Every time they pass a quiz at 85% or above they receive a star on the wall which then goes into a hat at the end of the term and a winner is pulled. One for each site. 
Form Word Count Competition
 - 
We have launched a competition between form groups in year 7 on both sites. It started the first week back and runs until the last week of the term. Everytime a student reads and quizzes the number of words they have read is added to a class word count. The form at the end of the term that has read the most words will win a prize for their form to enjoy. Which form is going to win? Watch this space to find out.

More competitions coming your way next term. So be sure to keep an eye out. 
 
Accelerated Reader 
Students login to AR and Home Connect (for parents) using their school email address and their D.O.B (which must include the slashes eg. dd/mm/yyyy)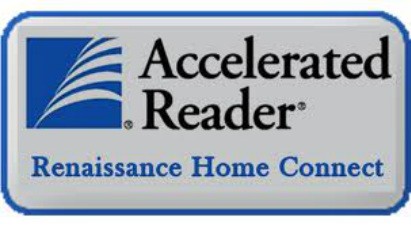 Competitions
We are launching our 'Top Reader' Competition Students who read and review books will be entered into the 'Top Reader' Competition. Each time the student reads a book it is logged and the one with the most (read and reviewed) at the end of each term will win a prize. Review forms are available in the mini library or online in the library/Reading Cloud. They will also go on display as one of our EWS Guinness World Record of Readers.
Last Terms Competition Winners
World Book Day Competition : Book Jacket Potato
Thank you to all of the students and members of staff who took part in this year's competition but we could only have 3 winners. Our winners for our first annual WBD Competitions are Olivia Burrows 7LCY, Ryan Holman 7KWN and Ryan Dunkley 8FLS. Well done. Don't worry we will be doing this again next year. So if you want to be in with a chance to win make sure you enter.
Star Quizzer Award
Our students have been amazing at reading and quizzing this term. We have our termly prize of £5 amazon voucher for our two Star Quiz winners. They are Alfi Crook 7SBN for North and Camila Clark 7LCY for South. Well done and keep quizzing.                
Clubs
South - Homework club Mini library in H block - Mondays 3:15 to 4:15 Please email emelia.helliwell@ewsacademy.org.uk if your child would like to attend.
North - Homework club mini library in Lower College (LC6) - Wednesdays 3:15 to 4:15
Please email emelia.helliwell@ewsacademy.org.uk if your child would like to attend.  
Popular Reads and Authors    
Students have been reviewing and recommending books which can be found in their reviews book in both mini libraries. 
Currently we have Dork Diaries by Rachel Rennee Russell 
Where the World Turns Wild by Nicola Penfold 
Cream Buns and Crime by Robin Stevens
Popular authors include Jeff Kinney, Roald Dahl, Robin Stevens, David Walliams, Liz Pichon, to name but a few.