Tove Learning Trust
A very warm welcome to Tove Learning Trust, a multi academy trust (MAT) established in Northamptonshire in 2016.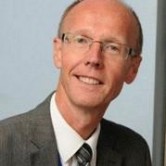 The trust is committed to ensuring that all students achieve as highly as possible and we work hard to offer stimulating environments that enable every learner to progress and flourish.  We have a small central team and a committed Board of Trustees that are focused on delivering outstanding outcomes. We aim to have academies that are excellent communities of learning where students thrive on success.
In addition to academic studies, each academy offers students an exciting range of extra-curricular activities including sporting and performing arts events. There are a variety of clubs linked to personal and social development with regular fixtures and performances taking place.
As an employer, Tove Learning Trust offers rewarding career opportunities for new and existing colleagues. We are proud of our links with the Grand Union Teaching Partnership and have our own outstanding Teaching School. We offer first class training and development opportunities within the MAT including an outstanding induction year for Newly Qualified teachers.
I hope that you will find helpful information on our websites but do contact us if you would like any further details.
Dr Jamie Clarke
Chief Executive Officer

Our Purpose, Vision and Values of the Trust
Our vision - is simple: to ensure that all students in our academies are provided with inspiring educational experiences that lead to outstanding outcomes. This includes all aspects of school life with students achieving to the very best of their ability.  We want all students to aspire to being participative citizens in our society who contribute positively to it.
Our aim - is to build and embed a culture based on respect for each other, develop resilience to meet new challenges and opportunities and provide encouragement to allow our academies to take responsibility for their actions and their learning.
Our purpose -  The Board of Trustees exists to drive the vision of generating a high expectation culture where all staff and students are valued and equipped to meet the challenges associated with high quality teaching and learning. Colleagues have a commitment and energy to ensure that all academies strive to meet our aim of providing inspiring provision leading to outstanding outcomes.
Our values - The board is focused on what's best for each academy and the students within the trust. We will seek to drive improvements in standards by challenging in a constructive manner, asking probing questions and seeing the strategic picture. We understand our roles and responsibilities and are prepared to consider dynamic and innovative ideas.  We share a passion about adopting an entrepreneurial stance to make the most of opportunities that are outside of academies normal day to day practices.