Careers
Deciding what to do when you leave school can be a daunting prospect.  The choices we make in our school and college years can affect the career we have and ultimately the life we lead.
We believe students can't make career choices if they don't know what skills they have, the different industries/sectors available or the roles within each of these.
Through All Together we deliver A Better Journey to Work Programme that introduces; careers, local labour market knowledge, live employers workshops, industry talks, industries of the future, work placements and so much more. We support our students in making career decisions by providing easily accessible independent careers advice guidance and knowledge.
We want each choice our students make at EWS; whether its choosing options, progression from GCSE or A-levels to be made with confidence and with a career choice in mind.
In today's market we want to arm our students with the skills to promote their attributes, uniqueness and abilities. We want them to excel in their best subject… themselves!
Our aim is to equip all our students with all the tools needed to choose, gain and manage a successful career.
Life is what we make it!
Theresa Adabale                                          Theresa.Adabale@ewsacademy.org.uk
Careers plan & policy
Unifrog- Careers Tool
Helping students find their future
Unifrog brings all the available careers information into one single, impartial, user-friendly platform that helps students to make the best choices, and submit the strongest applications.
Careers route map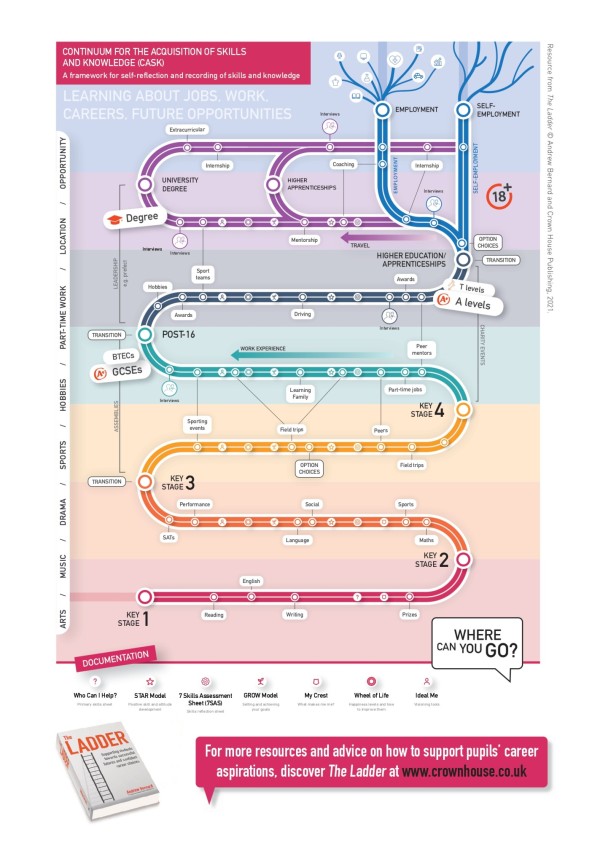 Apprenticeships Advice
The following link provides a planning guide for students interested in Apprenticeships
National Apprenticeship Week
The 15th annual week-long celebration of apprenticeships will be taking place between 7th-13th February 2022. Here is a link to the NAW2022 website for more information: